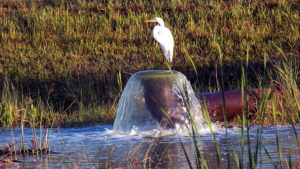 With many years experience Water Treatement Europe designs, offers and realizes complete solutions to water purification for industries and develops an adapted response to drinking water, water purification and recycling.
Adapted technical products are developed for the specific needs of your technical project office.
Our philosophy : economies & sustainable development:
Our philosophy has always been to develop adapted processes saving money and at the same time reducing mainly pollutant load. This approach allows a quicker amortization of our systems, compared to systems using traditional technologies.
Find here our innovating water treatment systems :
Reverse osmosis, ultrafiltration, nanofiltration and many other technologies.
---
W.T.E. Systems are part of the better global market yields .
Their main characteristics are :
Energy saving plants : the average is 2 Kw per cubic meter of freshwater ( high- pressure pump for seawater )
All the W.T.E. reverse osmosis plants are built for continuous use including tropical location .
Reverse osmosis are manufactured according to your needs.
R.O. are manufactured in Europe with the best materials for long-term performance.
Machines are tested before delivery
All materials used are of high quality.
All units come with an energy recovery system ( SWRO ).
Controllers/PLC for reverse osmosis